MYOB Business.
Strengthen your client relationships.
MYOB Business Lite and MYOB Business Pro include
inventory management software, for up to 10 SKUs, at no extra charge
Designed to help your clients manage their inventory effortlessly, and all from within the one platform. Here's what your clients can expect:
An easy-to-use solution to better suit the needs of SME businesses
100% cloud-based
Easy reconciliation of inventory
Weighted average costing
Understand stock movement, sales, & gross profit margin per item
Powerful reports to assist your advisory work.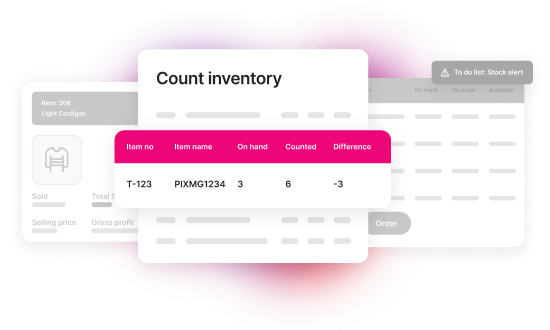 Upgrade your clients to Premium Inventory

Your clients can also upgrade to Premium Inventory for $22 including GST per month to track more than 10 inventoried items (SKUs).

You can upgrade on your client's behalf, simply follow the three steps below.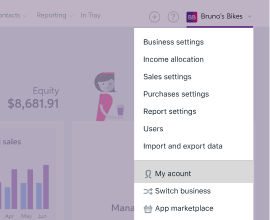 1. Access your client's "My account"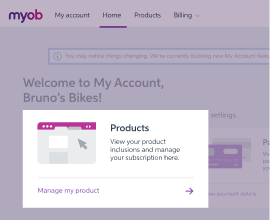 2. Select "Manage my product"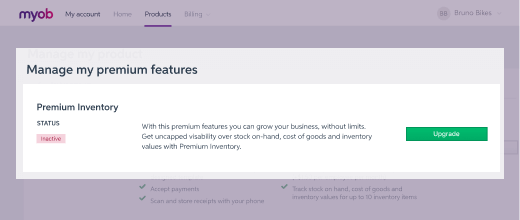 3. Click "Upgrade" for Premium Inventory
Your clients can stay ahead of their customer needs with sales orders
With MYOB Business Pro, your clients can register what they've promised to their customers and improve their inventory tracking by understanding what's committed to customers, and what's in backorder.

Maximise efficiency by centralising orders and customer service information under one system.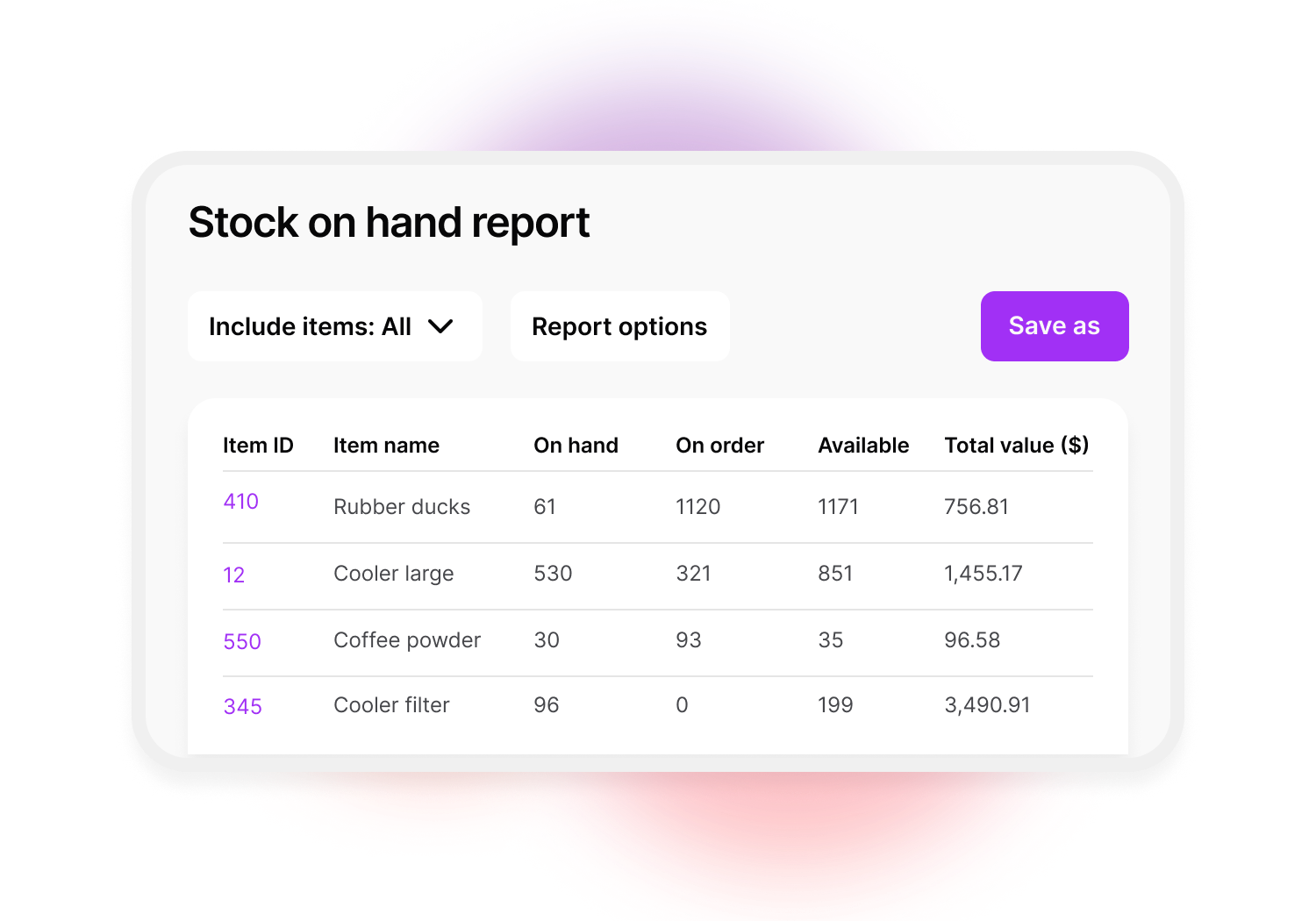 Send eCommerce sales straight to MYOB with Amaka
Your clients can now connect their favourite platforms to MYOB Business with daily, automated syncing, saving hours every month on data entryand bank reconciliation. Whether selling in store or online, Amaka ensures your clients have control over how their transaction details are syncedinto MYOB Business and mapped to the appropriate accounts – allowing for a seamless, lightning-fast reconciliation process.

Your clients can send sales data straight to MYOB from eCommerce providers like Shopify, BigCommerce and eBay, and physical Point of Saleproviders such as Square and Vend.
The freedom to focus on what counts
Simplicity
One system to run an entire business
Scalability
Adapts to scale and grow over time
Value
Only pay for what your clients use and need
Flexibility
Flexibility to integrate with other software
Speed
Visibility of business health
Saves Time
Automation of admin
Support
Online solution backed by MYOB expertise
The flexible power of MYOB Business
MYOB Business offers your clients a range of benefits including:
A modular structure making it easier to shop for the best solution for every business.

Pricing that's fairer, flexible and more affordable – providing clear value because clients only pay for what they use.

Tailored solutions specific to the needs of their business, so they can add functionality as they need – and easily integrate it with other software and applications.

Upgrading or downgrading their subscriptions more easily, as well as starting to use new features as their needs grow.

Continuous updates added automatically into the software regardless of the subscription they use.

The ability to access information at any time and work anywhere.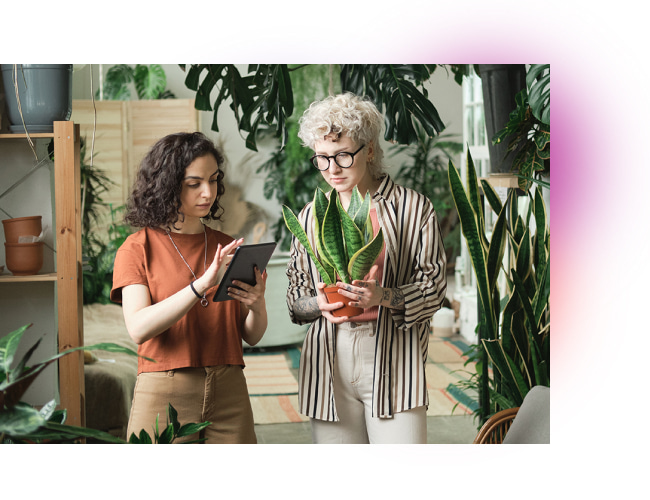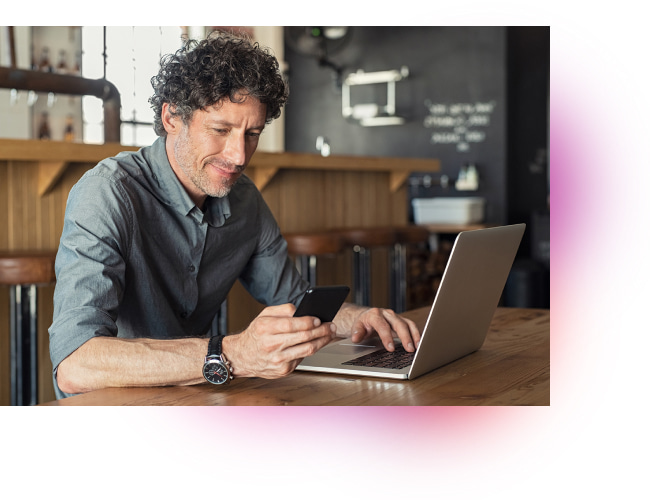 And offers your practice benefits including:
The ability to recommend and administer a solution that will grow and scale as your clients' businesses do, helping them seamlessly manage more of their needs from one place.

Streamlining all your client files onto a single platform, making it easier for you and your team – including new employees – to learn how to access and use them.

Giving your clients a solution that allows them to focus on what is truly important to them – running their business.