Increasing efficiency with The Berry Man and MYOB Advanced
How improved reporting and a single source of truth, freed up time for this Aussie business to grow.
How The Berry Man advanced their wholesale and distribution business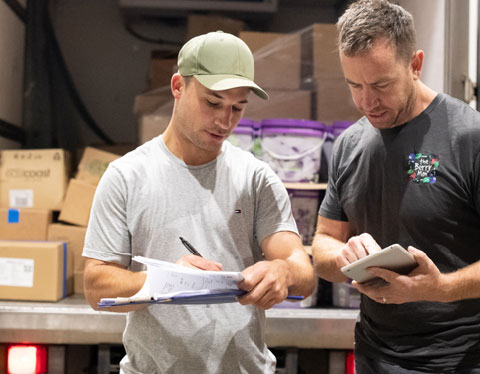 Automated operations and one source of truth
Since implementing MYOB Advanced, the team uses automated reporting instead of doing it manually. Saving time and allowing them focus on growing their business.
Greg and his team now have access to everything they need in one system – from inventory management to financial reporting and customer management. Rather than maintain multiple software that don't sync in real time.
"It was important to me that I didn't have to consult multiple systems, I wanted one source of truth."
Greg O'Toole – General Manager
Deliver great customer service
The Berry Man is able to easily connect Ordermentum so that customer orders are automatically sent to the warehouse for dispatch, to streamline customer service.
MYOB Advanced has the flexibilty to connect your favourite tools on a single, shared platform.
"We can offer better customer service – any order info or historical data is there at a click of a button."
Greg O'Toole – General Manager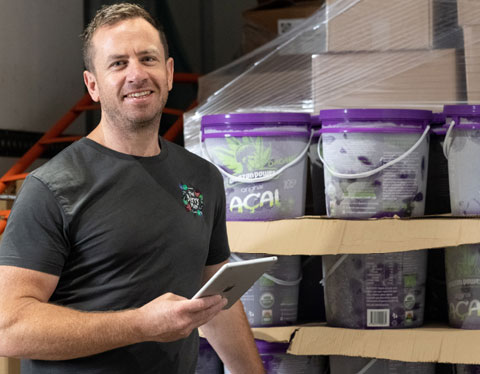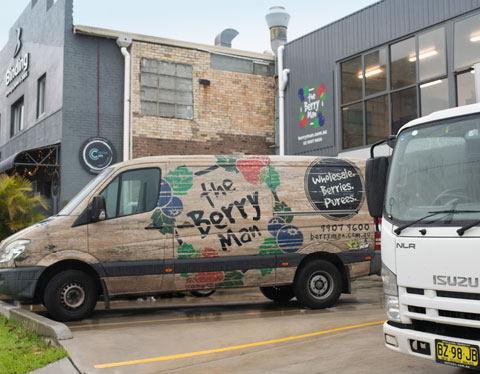 Scales as you grow
Greg and his team can expand their product offering, target larger customers and new segments. With accurate real-time data and a system that supports the growth of the business, The Berry Man can direct their attention to their future success.
"I'm less focused on reporting and processes
so I can focus strategically on my customers,
expanding markets and new products."
Greg O'Toole – General Manager
Ready to increase efficiency like The Berry Man?
Discover how to optimise your inventory performance with our 'Key Performance Indicators for Distribution' guide
MYOB Advanced Business is the cloud platform
that supports your growing organisation
One cloud-based platform to help manage your business from end-to-end
Designed to scale and adapt with your business and its changing needs
Enjoy real-time visibility and control over your business from any device
Hear from other ambitious MYOB customers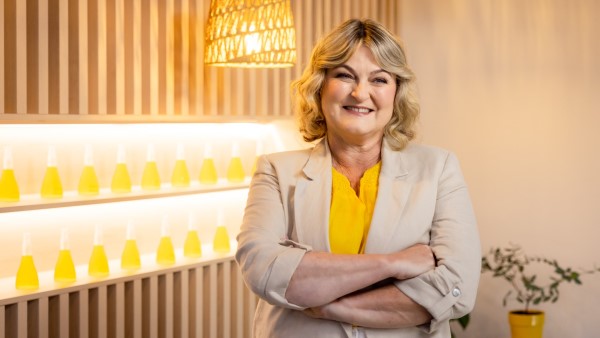 Turning global aspirations into reality with Jojoba
The Jojoba Company – Manufacturing + Retail
See their story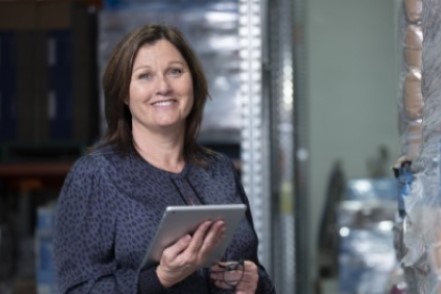 Manufacturing success with Kurrajong Kitchen
Kurrajong Kitchen – Manufacturing
Watch video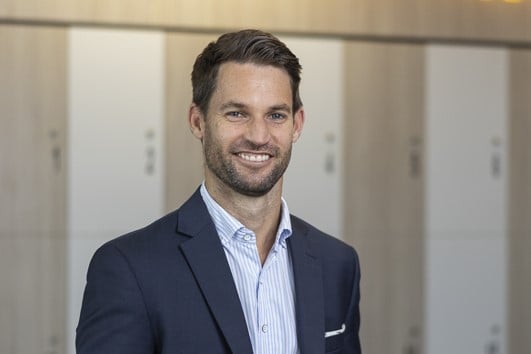 Speed and efficiency taking iseekplant to new heights
iseekplant - Construction marketplace
Watch video
Explore our enterprise solutions